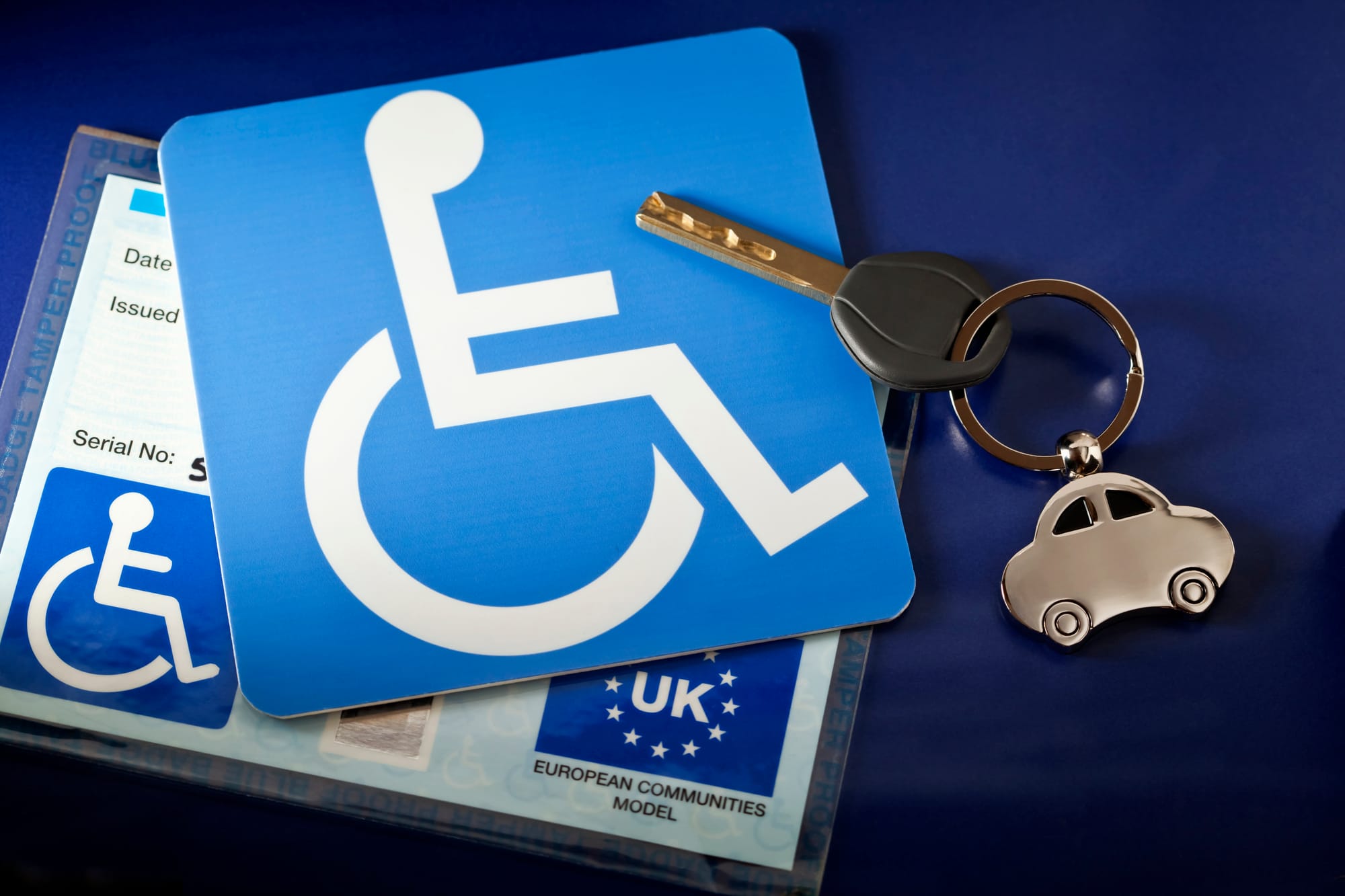 WRONGFUL USE AND MISUSE DISABLED Blue Badge Offences
Lucinda Dore Legal Services can assist you if you have been asked to attend an interview under caution or have been summonsed to attend court for a Wrongful, Misuse of a disabled badge or Fraud offence (also known as Blue Badge Offences).

Local authorities are prosecuting Blue Badge offences more and more and we are often asked to assist people who have unintentionally misused a disabled badge or did not appreciate the serious implications that follow from doing so.
Issuing a summons for a Blue Badge offence is often a council's last resort and we may be able in certain cases to ask the local authority to reconsider a prosecution against you.
We can attend ANY court with you. We will listen carefully to your instructions and advise you of the law. We will help you decide whether you should plead Guilty or Not Guilty. At court we will either present your best mitigation to the court with a view to achieve the most lenient penalty or if pleading Not Guilty we will robustly defend your case for you.
OUR FEES
LUCINDA DORE WRONGFUL USE AND MISUSE OF BLUE BADGE COURT FIXED FEES (1ST COURT HEARING)
FREE Initial telephone Solicitor consultation to discuss your case
FREE
ANY SOUTH EAST MAGISTRATES COURT Solicitor Fee - including Amersham, Ashford, Basildon, Basingstoke, Brighton, Bromley, Crawley, Croydon, Eastbourne, East Berkshire, Folkestone, Guildford, Hastings, Horsham, High Wycombe, Lavender Hill, Maidstone, Portsmouth, Reading, Sevenoaks, Slough, Staines, Sutton, West Hampshire, Wimbledon, Willesden, Worthing
FROM £500 + VAT
WE CAN REPRESENT YOU IN ANY COURT IN ENGLAND - CONTACT US NOW FOR A QUOTE



Wrongful Use of Disabled (Blue Badge) Law
You may be accused of two possible offences in law.
Section 117 of the Road Traffic Regulation Act 1984 is the least serious of the two offences.
Section 117(1) stipulates that a person is guilty of an offence if they wrongfully:-
Display a badge purporting to be valid under the Chronically Sick and Disabled Persons Act 1970; and
Was using the vehicle in circumstances where a disabled person's concession would be available to a disabled person's vehicle.
It is a defence if the badge was issued correctly and displayed in accordance with the regulations made under it.
The Disabled Persons (Badges for Motor Vehicles)(England) Regulations 2000 details the only circumstances in which the disabled badge can be displayed in a vehicle:-
If the vehicle has been driven by the holder, or has been used to carry the holder, to the place where it is to be parked; or
Is to be driven by the holder, or is to be used to carry the holder, from that place.
The penalty for a S117 conviction at court is a Financial Penalty.
Section 115 of the Road Traffic Regulation Act 1984 is the more serious of the two offences.
Section 115 is committed if with intent to deceive a person uses, lends or allows to be used a disabled badge. It is as per Section 117 above but more serious as evidence of a deliberate attempt to deceive (e.g. pretending to be the badge holder or tampering with badge itself).
For a Section 115 offence the prosecution need to prove that the disabled badge was used (displayed) and that you intended to deceive (i.e. that you intended to deceive a parking warden/the council to believe that you were entitled to park in the parking bay without paying).
A Section 115 offence in serious cases can attract a custodial sentence although is usually sentenced by way of a Financial Penalty or a community order such as unpaid work in the community or an electronically monitored curfew.
We have particular experience in these matters.

Contact us for advice and assistance today via email – Lucinda@ldlegalservices.co.uk or 03332420691 we will always offer a free consultation over the phone about your case.