Learning to drive can be an exciting, yet daunting experience for any new driver or parent.
Make sure you are aware of the legal requirements for any learner driver. It is an offence for any provisional driver not to be complying with the conditions of a provisional law (driving otherwise in accordance with a licence) - make sure you don't start your driver career in trouble with the police. Here are the facts for learning to drive in the UK that you need to know:-
When can I apply for a provisional licence?
Most people can apply for a provisional licence from the age of 15 years and 9 months to drive a moped, motorbike or a car.
When can I start to learn to drive?
Most people can learn to drive from the age of 17.
What do I need before I can start to learn to drive?
1. You must have successfully applied for a provisional driving licence.
2. You must be able to read a number plate of a car from 20 metres away.
3. You must not drive unless accompanied by a qualified driver (except riding a motorbike).
4. You must display 'L' plates when driving.
Are there any rules about the 'L' plates?
Yes. By Law the 'L' plates must be:-
1. A Red Letter on a white background.
2. The 'L' plates must be the following size:-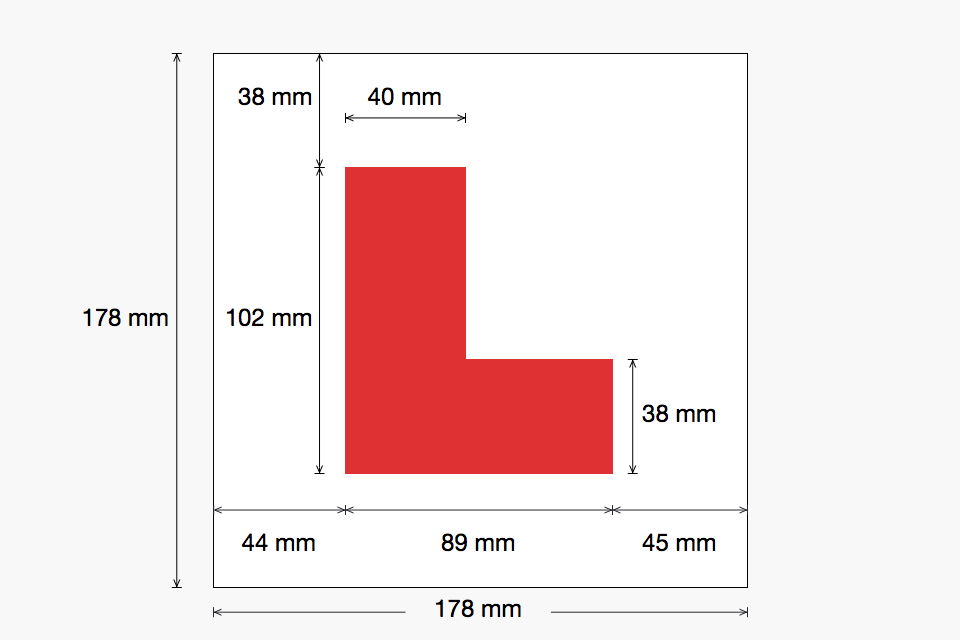 3. The 'L' plates must be clearly visible to others from:-
- in front of the vehicle
- behind the vehicle
4. The plates must be removed when not being driven by the learner driver.
What are the requirements for the vehicle?
The vehicle must:-
1. Be registered with the DVLA.
2. Have up to date vehicle TAX
3. Have a current MOT certificate (if needs one).
4. Must be roadworthy.
5. Must have 3rd party insurance.
LD Legal are experts in relation to any Road Traffic Law matter - contact us for a free consultation about your case.
lucinda@ldlegalservices.co.uk - Office Helpline - 01273030339.