Our Senior Solicitor Lucinda Dore has a strong and highly regarded reputation for successfully challenging DWP, HMRC and Local Authority decisions at Appeal Tribunals over her many years of practice. Her reputation and success rate takes her all around the country.

Clients praise Lucinda Dore Benefit Appeal Solicitor's approachable and friendly yet highly experienced, organised and well presented case preparation for Benefit Appeal Tribunals, whether this is assistance with the preparation of the appeal or advocacy at the appeal hearing itself.

Lucinda Dore Benefit Appeal Solicitor knows that your appeal is important to you and she will do all that she can to get the right result for you. Lucinda will sympathetically listen to your own case and apply that to the benefit laws and regulations. Lucinda has been conducting Benefit Appeal Tribunals for over 19 years so she can clearly advise the law in clear knowledgeable language and help you decide whether to proceed with your appeal.

We often find that clients do not know where to start when challenging a decision of the DWP, HMRC or Local Authority - We provide a free no obligation telephone consultation for any person who needs help challenging a decision - It can be daunting and at times exhausting challenging a DWP, HMRC or Local Authority decision - We are here help - let us do the hard work for you.

We can guide you every step of the way through the Benefit Appeal process including the following:-

- Mandatory Re-considerations
- Arguments of Official Error
- Supercessions of decisions
- Benefit Appeal Tribunals - including PIP, ESA & Housing Benefit decisions

We are open and transparent about our fees and will always try to accommodate our clients financial circumstances where we can - Lucinda Dore Benefit Appeal Solicitor will discuss the appropriate service for your personal case during your FREE initial telephone consultation.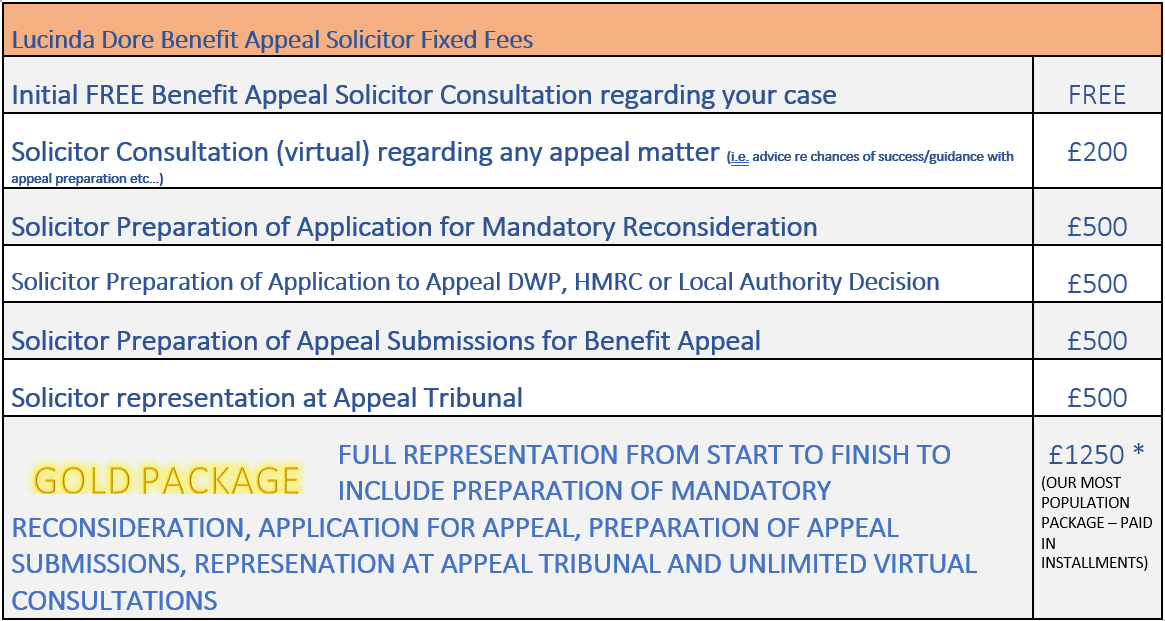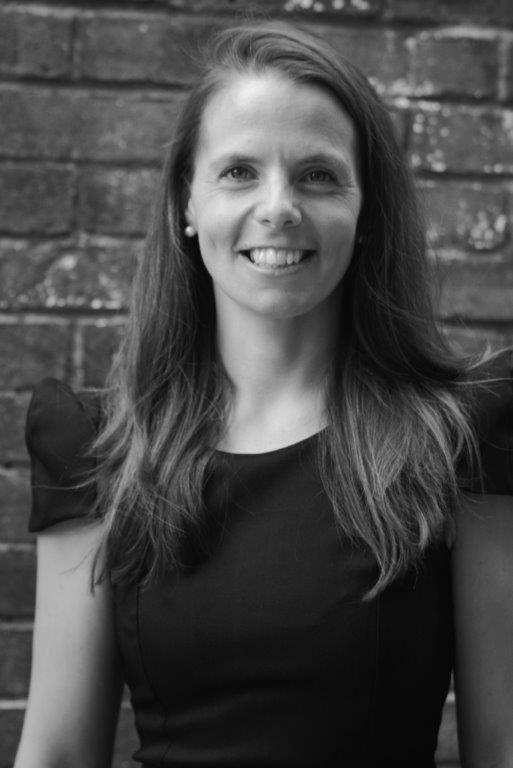 Contact Lucinda Dore Today for help lucinda@ldlegalservices.co.uk
CALL O3332420691